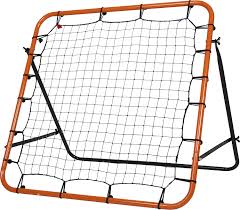 If you imagine a blend of handball, basketball and squash, what kind of sport comes to mind?

Dr Hermann Brandt, the creator of tchoukball, wrote:
'The objective of human physical activities is not to make champions, but make a contribution to building a harmonious society'.
Tchoukball has a unique Charter which underpins the 'Spirit of the Game' so elusive in modern sport. Fair play and respect for the opposition is a fundamental part of the way in which tchoukball is played. All physical contact between players and interceptions are banned, enabling all players of differing shapes and sizes to play together.
Since a picture is worth more than a thousand words, just have a look !
Rules: https://www.youtube.com/
Example: https://www.youtube.com/ 
In a school gym
7 vs 7
Up to 18 players (two substitute per team)
All levels mixed
Fun and relaxed atmosphere
Fee: CHF 10.- for two hours to pay in advance when you arrive.
What to bring: Bring indoor sports shoes and sports clothes. 

Locker-room and showers are available if necessary.
Access: 4min from bus stop "Nations" or tram 15 and stop at "College Sismondi".
Meeting point

:

We will meet directly inside the gym

.
Note: Please do not cancel your RSVP on the day of the event. Any cancellation less than 24h before the event will be charged.
Please respond "going" only if you are sure to come, as places are limited.
Please note that the event will be cancelled if the minimum number of participants required is not reached.

Please take care and note that the organiser will not be responsible for any injuries occurring as a result of or during the activity.