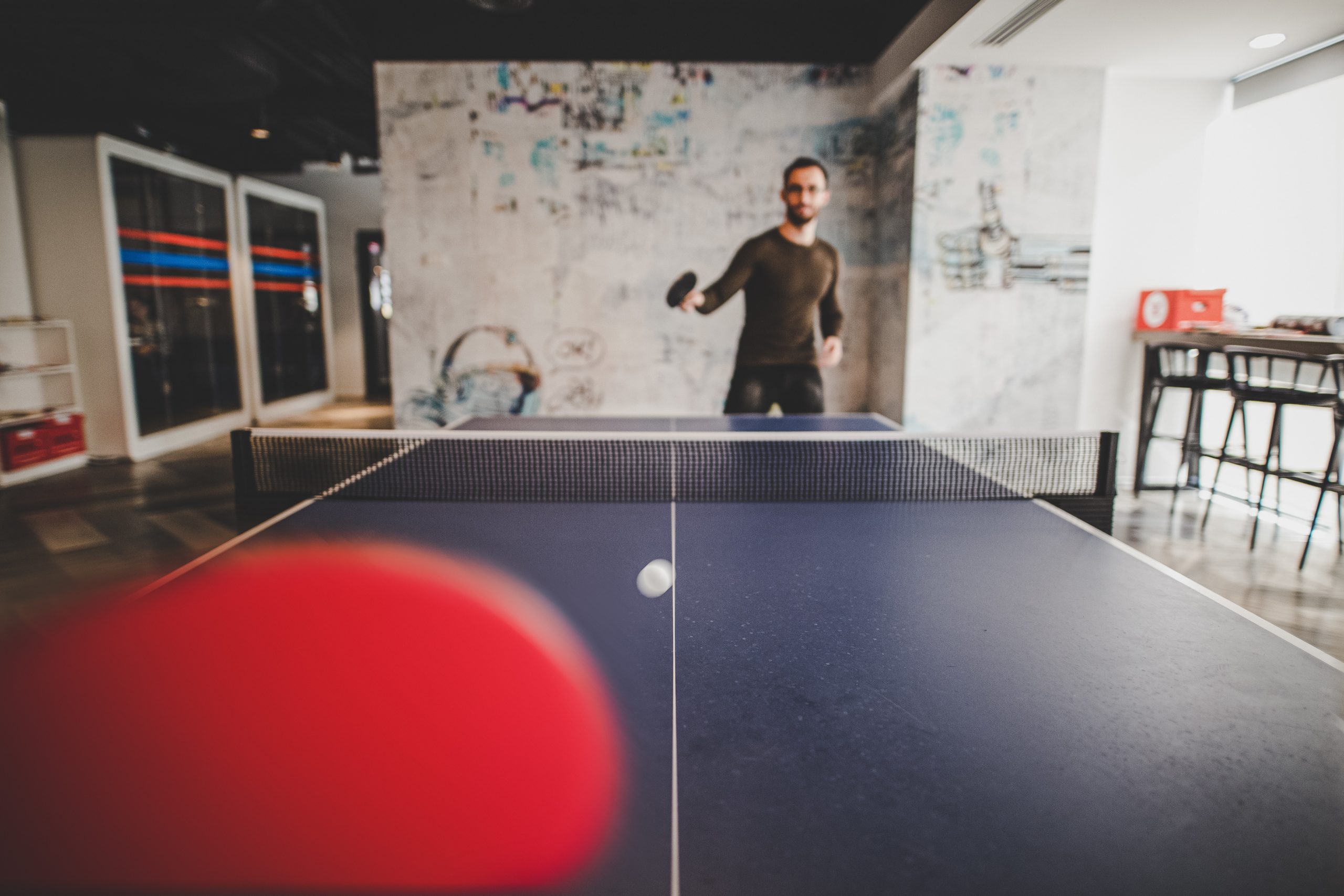 Ping-pong sessions are held in an indoor room in the heart of Geneva city centre. Six tables for up to twelve players will await you. Mostly singles, sometimes doubles or other fun games, ping-pong sessions are a lot of fun and played by people of all ages. This game is so easy to play that you could even use your bare hands. Be ready to face experienced players or complete beginners. Either way your game will improve as fast as you can say ping-pong.
Basic racquets and balls will be at your disposal as well as advice from the host. Let yourself be lulled by the sound of the ping-pong ball and some background music. Will you last the 2 hours?
6 tables
Up to 12 players
All levels mixed
In the city centre
Easy to start (accessible)
Fun and relaxed atmosphere
 Fee: CHF 10.- for two hours to pay in advance when you arrive
What to bring: Bring indoor sports shoes and sports clothes.
Tips: want to improve or to learn some new tricks from a professional coach so you can test yourself in one of our very friendly (and completely non-official) tournaments? Your wish is granted! Lessons and tournaments are organiser regularly so stay tuned.
Access: Bus 8 until stop "Rive" and then walk up hill 10 seconds and turn left. Walk until you reach the corner of rue Jacques-Dalcroze and rue Ferdinand-Hodler you should see a big metal double door. It's in there
Meeting point: Join us directly in the table tennis room, just push the door and let the tennis ball bounce guide you  (if you can't hear it, it's the second room on the left after the entrance)
Note: Please do not cancel your RSVP on the day of the event. Any cancellation less than 24h before the event will be charged
Please only answer "going" if you are sure to come as place are limited.
Please note that the event will be cancelled if the minimum participant required is not reached

Please note that the organiser declines all responsibility for any injuries during the activity
Where: Corner of rue Jacques-dalcroze and Ferdinand-Hodler
Price: 10 CHF
Days & Time:
Tuesday 6:30 pm to 8:30 pm
Thursday 7 pm to 9 pm
Access: Bus 8 until stop "Rive" and then walk up hill 10 seconds and turn left. Walk until you reach the corner of rue Jacques-Dalcroze and rue Ferdinand-Hodler you should see a big metal double door. It's in there
 Meeting point: Join us directly in the table tennis room, just push the door and let the tennis ball bounce guide you  (if you can't hear it, it's the second room on the left after the entrance)