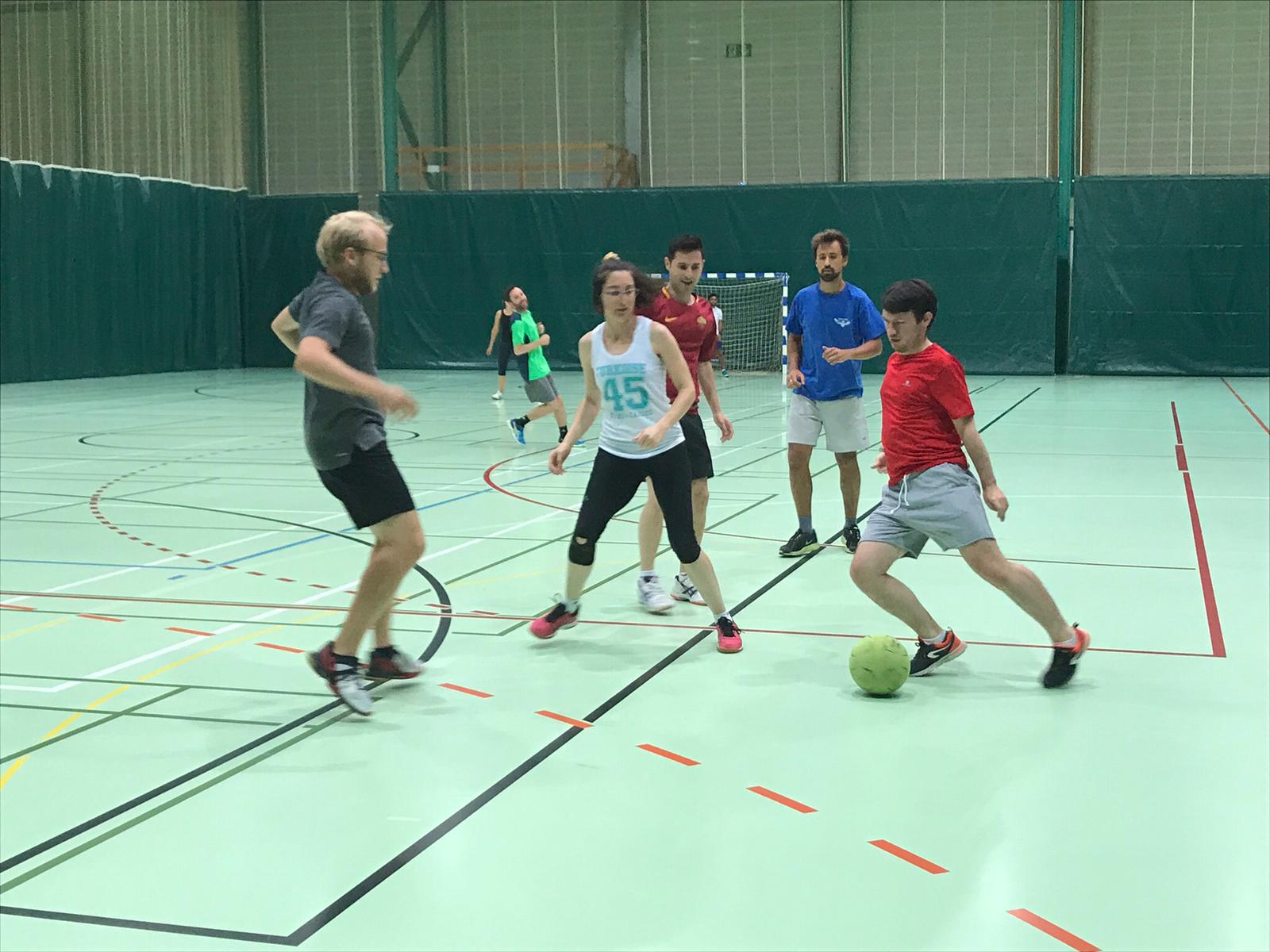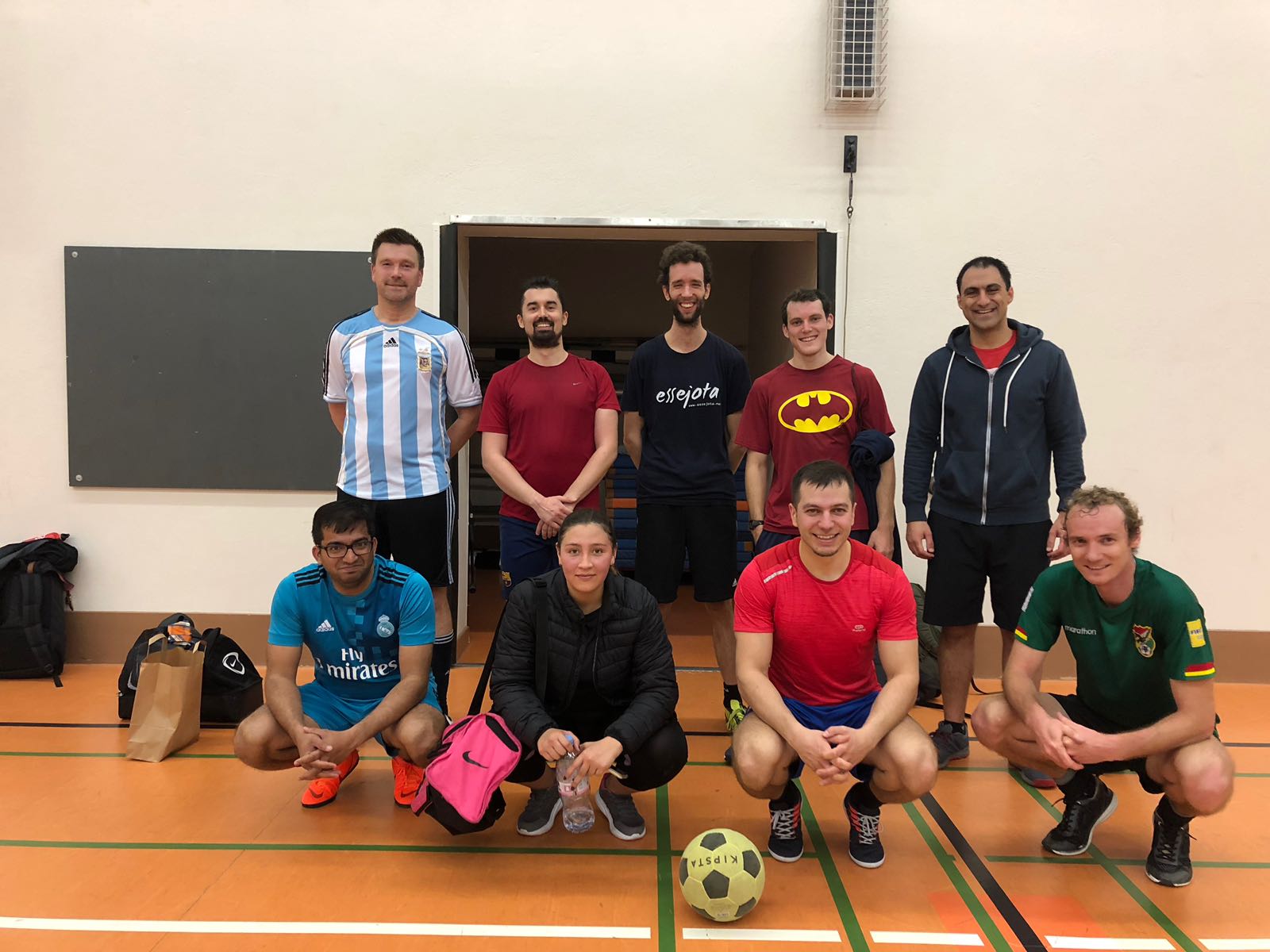 Looking to win the World Cup? Want to become the next football star? Or want to try to dribble around all the others players?
Then this activity is definitely NOT for you!!
During this football activity, the main aim is to laugh, have fun and enjoy some nice team moves.
5 vs 5 with one substitute per team, open to beginners, men and women and even sometimes teenagers, we will focus more on teamwork and avoiding injuries by playing safely than applauding your individual skills.
Located a few minutes away from the main train station, you won't need to park the bus to reach there!.
In a school gym
Up to 12 players (5 vs 5 with one substitute per team)
Fun and relaxed atmosphere

10min by foot from Gare Cornavin
Fee: CHF 10.- for two hours to pay in advance when you arrive.
What to bring: Bring indoor sports shoes and sports clothes. There is a locker-room and showers if needed.
Access: See location description.
Meeting point: See location description.
Note: Please do not cancel your RSVP on the day of the event. Any cancellation less than 24h before the event will be charged.
Studs are not allowed (even indoor ones), thank you for your understanding.
Please only answer "going" if you are sure to come as places are limited.
Please note that the event will be cancelled if the minimum participant required is not reached.

Please note that the organiser declines all responsibility for any injuries during the activity.
Where: Paquis: Ecole primaire des Pâquis
Rue de la Navigation 20 · Genève
Price: 10 CHF
Days & Time:
Wednesday 6pm to 8pm
Access: Go to Cornavin train station and then walk 7min from there.
Meeting point: The entrance is in the middle of the school playground (tall green structure with « accès piscine et salle de gym » sign).
Enter there, go downstairs and take the first door on your left then go through the locker rooms and you will access the gym. Look at the pin of the map for exact location of entrance.
Where: Voltaire: College Voltaire, Building B
Rue du Vuache 25 · Genève
Price: 10 CHF
Days & Time:
Friday 8pm to 10pm
Access: 10 minutes walking from Cornavin train station and 4 minutes from bus stop "Prairie" and then walk 7min. Don't go to Collège Voltaire main entrance/building. The gym is in building B.
Meeting point: 5min before in front of building B (rue du Vuache 25). As the door has an auto-lock system, don't be late as you won't be able to enter. In case you are late, try to call the host and he will come to open the door for you (host phone number will be sent to you an hour or so before the activity).