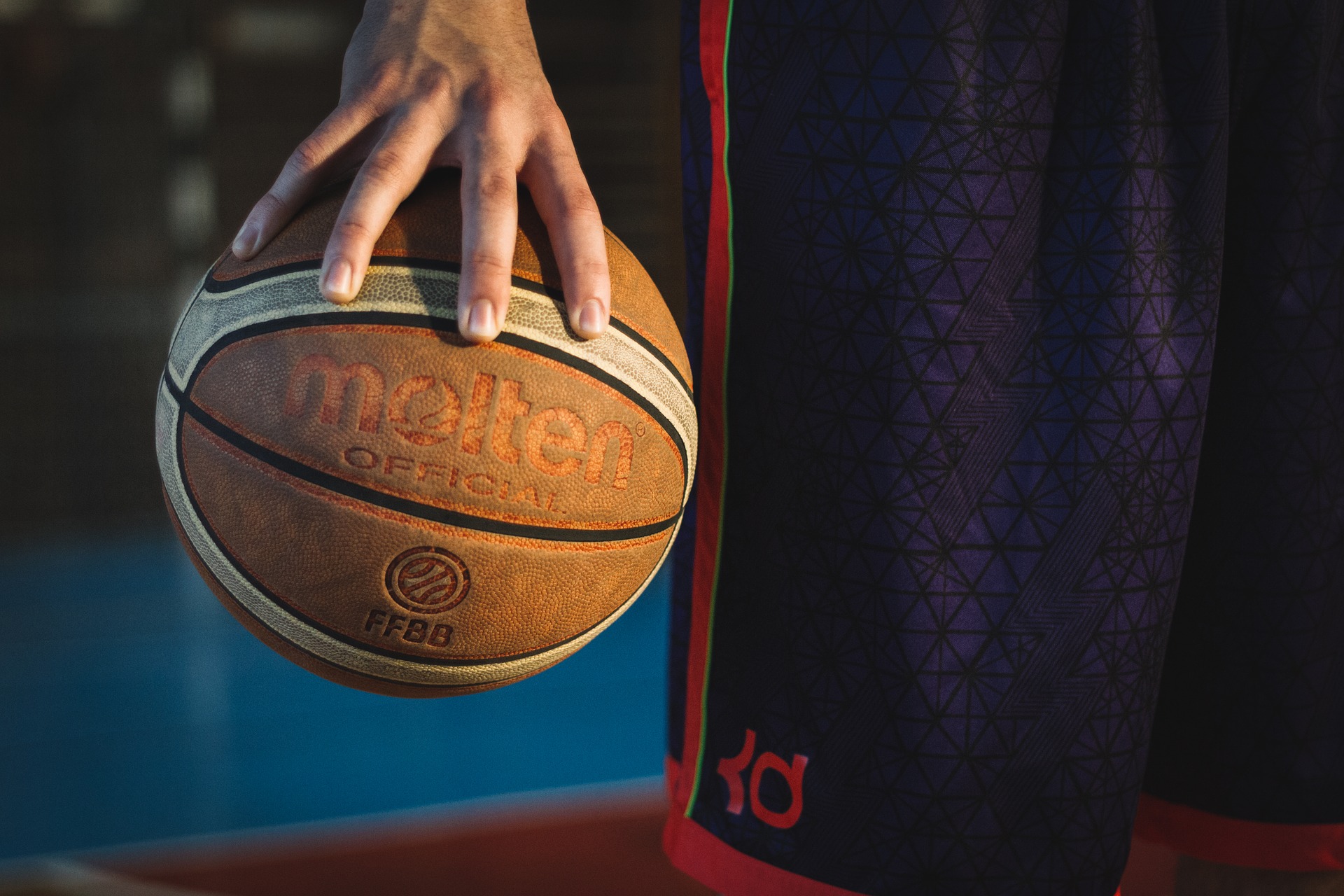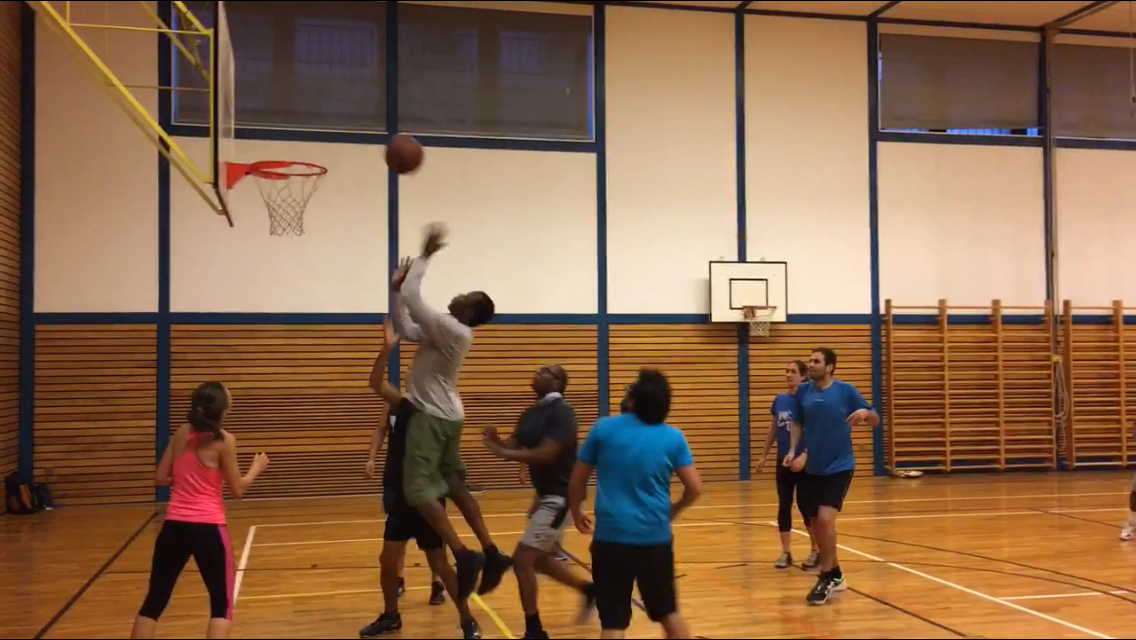 Bounce, bounce, bounce, shoot, rebound, run, bounce, shoot, swish! Repeat!
Are you the best in your office at throwing a ball of paper into a bin? Or do you simply like throwing objects on the floor or around you? Then Basketball is definitely for you!
Fun team sport played in a 5 vs 5 format with substitutes, open to players of every level.  A high vertical leap or being tall is not a prerequisite!
In a school gym
5 vs 5
Up to 14 players (two substitute per team)
All levels mixed
In the city centre
10 min by foot from Gare Cornavin
Fun and relaxed atmosphere
Fee: CHF 10.- for two hours to pay in advance when you arrive.
What to bring: Bring indoor sports shoes and sports clothes. 

Locker-room and showers are available if necessary.
Access: 7 minute walk from the Cornavin train station in the direction of Paquis.
Meeting point: The entrance is in the middle of the school playground (tall green structure with « piscine et salle d'éducation physique » sign). Look at the pin of the map link below for exact location of entrance.
From the entrance, go downstairs. At the bottom of the stairs, take the first door on your left, follow the corridor with entrances to the locker rooms on either sides and you will see the entrance to the gym. There is another locker room inside it, so you can leave your belongings there.

Note: Please do not cancel your RSVP on the day of the event. Any cancellation less than 24h before the event will be charged.
Please respond "going" only if you are sure to come, as places are limited.
Please note that the event will be cancelled if the minimum number of participants required is not reached.

Please take care and note that the organiser will not be responsible for any injuries occurring as a result of or during the activity.