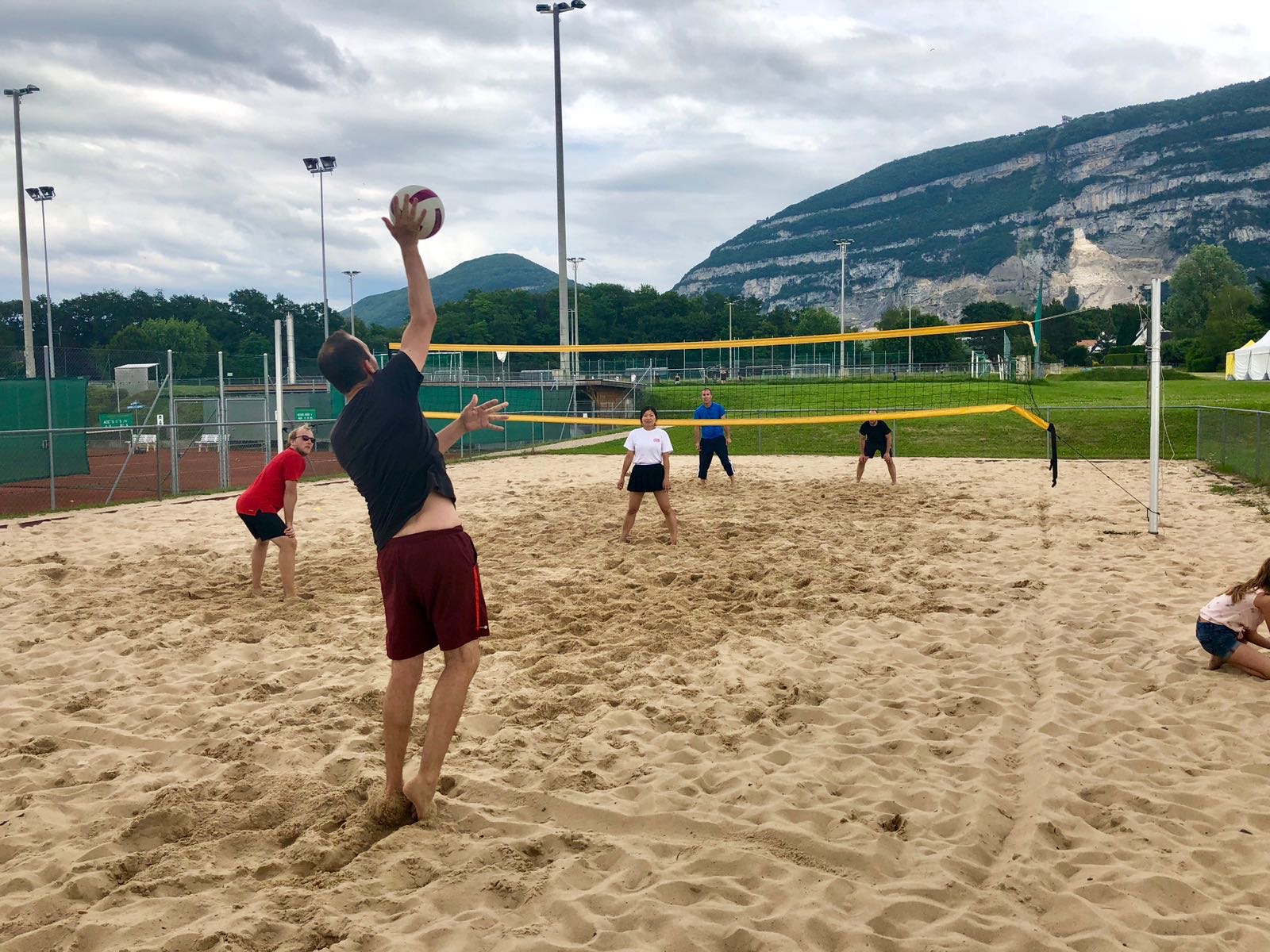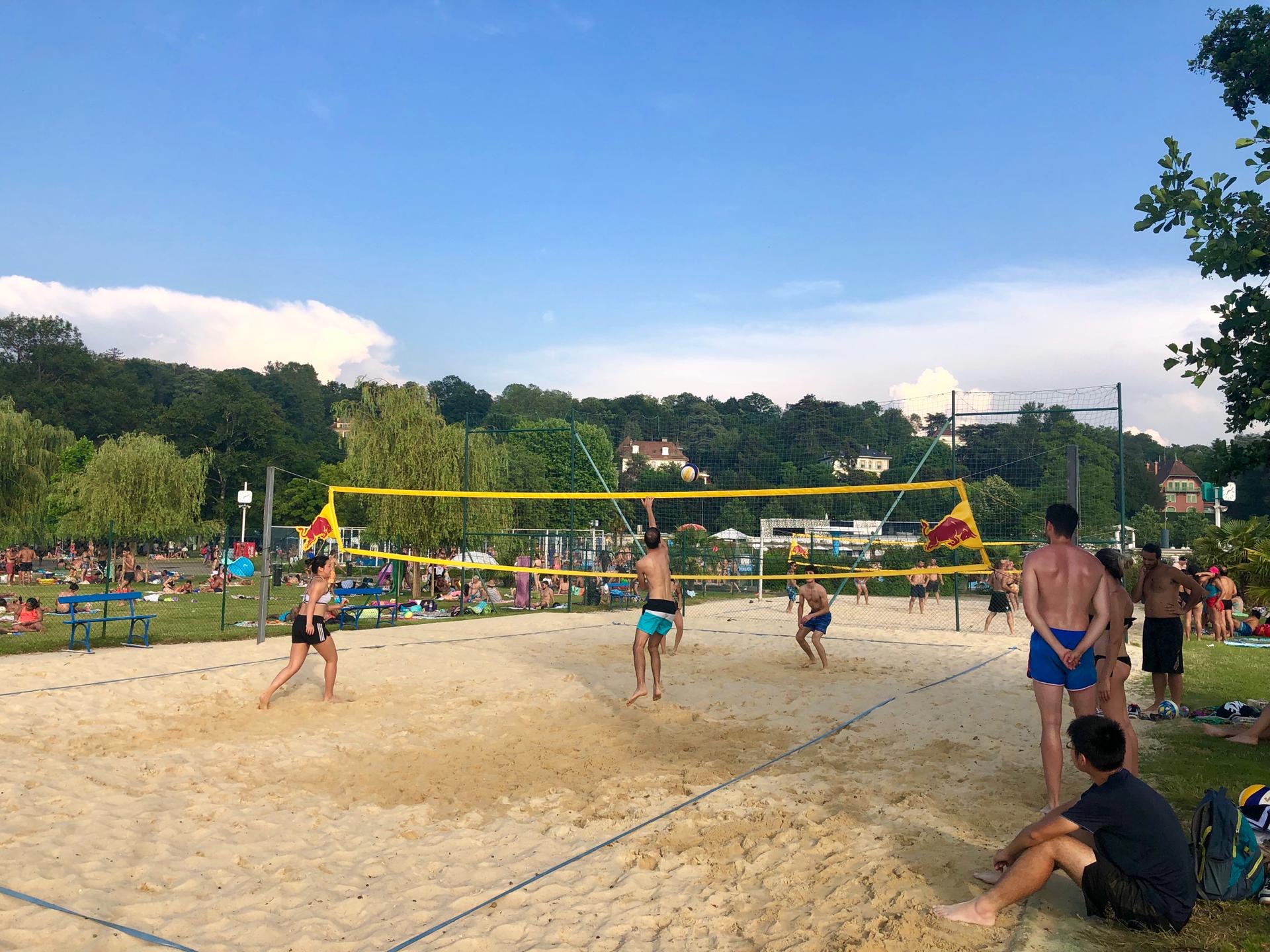 See "volleyball" and add bags of sand and sun cream! Not suitable if you need to attend a wedding right after it with no time to have a shower!
Note: Beach volleyball is only practiced in summer.
In an amazing place surrounded by nature (10min from Rive by car)
4 courts available
2 vs 2 up to 6 vs 6 depending on availability
All levels mixed
Holiday mood required
Fun and relaxed atmosphere
Fee: CHF 10.- for two hours to pay in advance when you arrive.
What to bring: Comfortable clothes and sunscreen. We'll bring balls. There is a locker-room and showers if needed.
Meeting point:

We will meet directly on the beach volley courts.
Note: Please do not cancel your RSVP on the day of the event. Any cancellation less than 24h before the event will be charged.
Please only answer "going" if you are sure to come as places are limited.
Please note that the event will be cancelled if the minimum participant required is not reached.

Please note that the organiser declines all responsibility for any injuries during the activity.