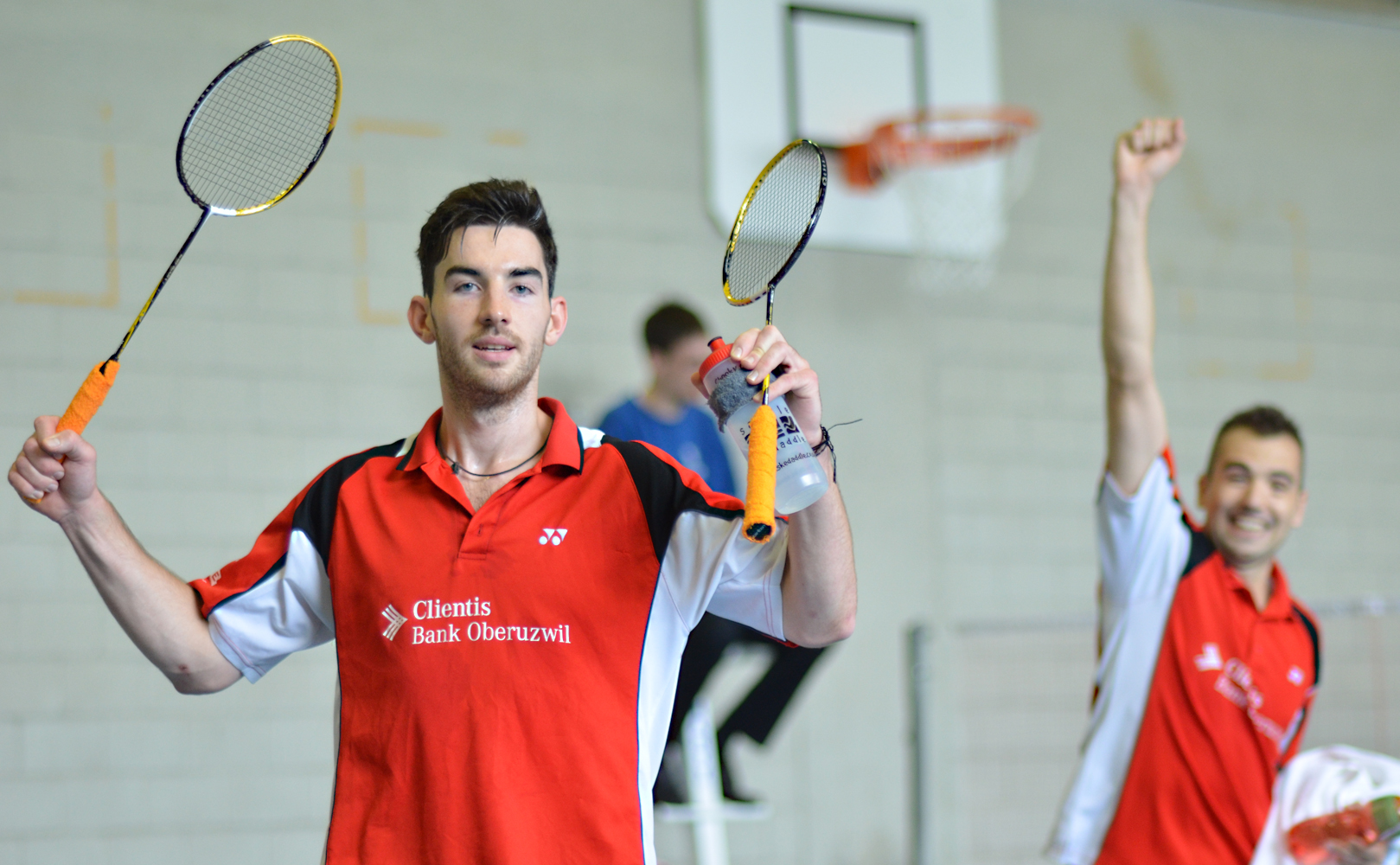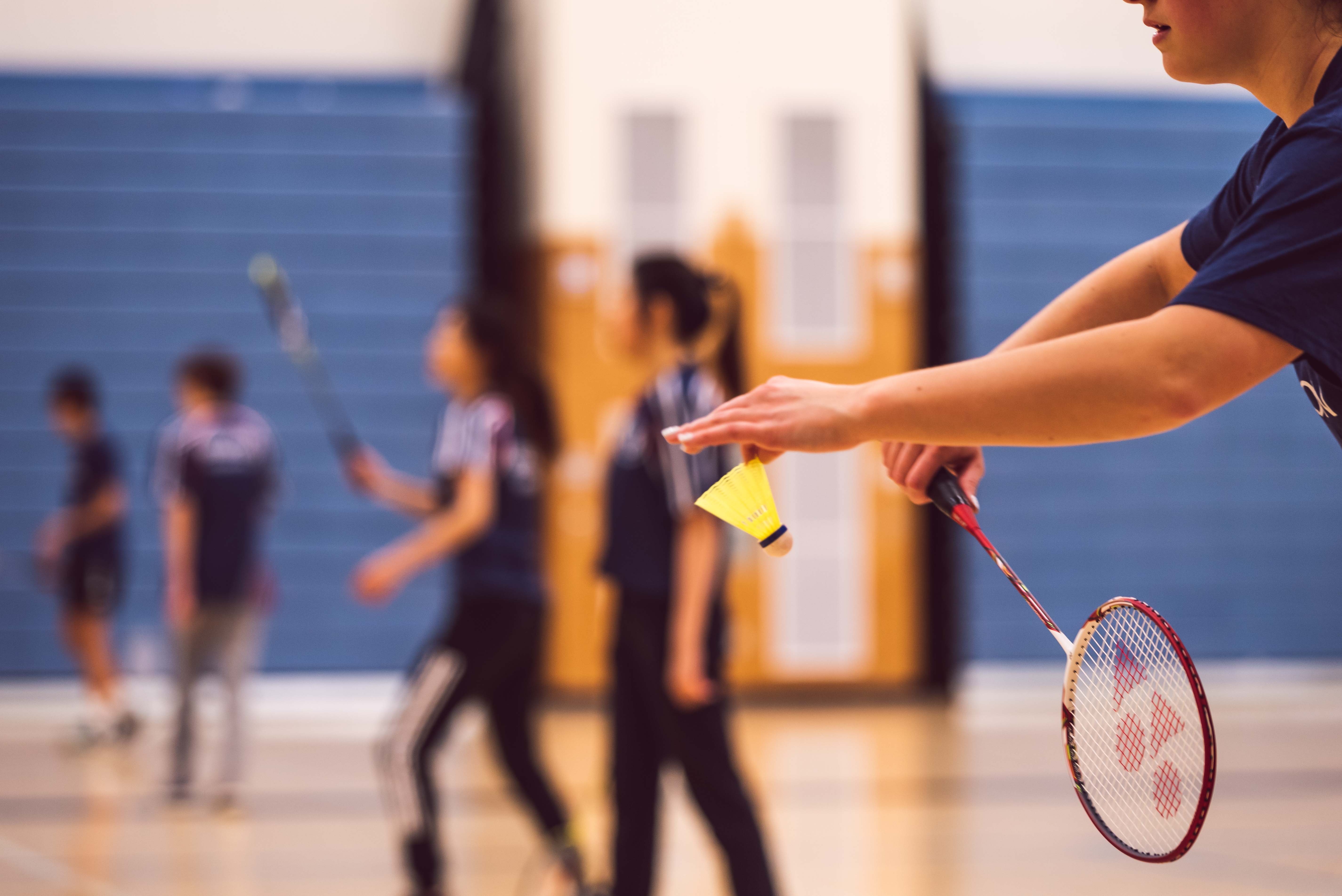 Badminton is the star of the show. Our most popular activity by far!
Organized as many times per week as you see your boss, it could well take all of your TV show time (and eating popcorn is also allowed during breaks).
Played almost exclusively in doubles shuffle mode, you will very quickly learn to adapt your game to your partners.
From small group sessions (16 players) to enormous group sessions (the record stands at 70 players), it's been proved to be more efficient for mingling than any social app. And on top of that, it happens in the real world!
Very easy to handle and fun to play, badminton suits all types of player, regardless of age or physical ability.
But be careful, it becomes really addictive and there is no cure for it! (Please note that we don't accept any responsibility if you get hooked.)
Side note for all animal lovers: we strictly use non-feather shuttlecocks.
4 to 15 courts
Doubles shuffle mode
16 to 70 players
All levels mixed
In four different areas of the city
Easy to start
Very addictive!!!
 Fee: CHF 10.- for two hours to pay in advance when you arrive
What to bring: Bring a badminton racket (I may have some old ones to lend you but please ask before); I'll bring the shuttlecocks. Bring also indoor sports shoes and sports clothes. There is a locker-room and showers if needed
Tips: want to improve or to learn some new tricks from a professional coach so you can test yourself in one of our very friendly (and completely not official) tournaments? Your wish is granted! Lessons and tournaments are organised regularly so stay tuned!
Access: Please refer to the information provided on the coresponding map
Meeting point: 

Please refer to the information provided on the coresponding map
Note: Please do not cancel your RSVP on the day of the event. Any cancellation less than 24h before the event will be charged
Please only answer "going" if you are sure to come as place are limited.
Please note that the event will be cancelled if the minimum participant required is not reached

Please note that the organiser declines all responsibility for any injuries during the activity
Where: Queue D'avre: Badminton Club Genève
Centre sportif de la Queue d'Arve
Price: 10 CHF
Days & Time:
Friday 7pm to 9pm
Sunday 4pm to 6pm
Meeting point: As it can be tricky to find the badminton courts if you don't know the place, let's meet 15 minutes before in the main lobby next to the reception. If you want to join us directly on the court, I will post the courts numbers 15min before the event starts.
Where: Eaux-Vives: Business School Raymond-Uldry
Chemin du Domaine-Patry 1 · Chêne-Bougeries
Price: 10 CHF
Days & Time: Tuesday 8pm to 10pm
Meeting point: Go to chemin du Domaine Patry and go to the entrance on the left of the foot/basket outdoor field. I'll be waiting there at 7:45pm. If late, go directly up to the 3rd floor (Gym 3)
Where: Grottes: Gymnase des Grottes
Rue Jean-Robert-Chouet 8
Price: 10 CHF
Days & Time: Tuesday 8:00m to 10:00pm
Meeting point: Let's meet 10min before in front of the school main entrance
Where: Nation: School Genêts
Chemin de Sous-Bois 1-3 · Genève
Price: 10 CHF
Days & Time: Thursday 8:00m to 10:00pm
Meeting point: Let's meet 10min before in front of the school main entrance